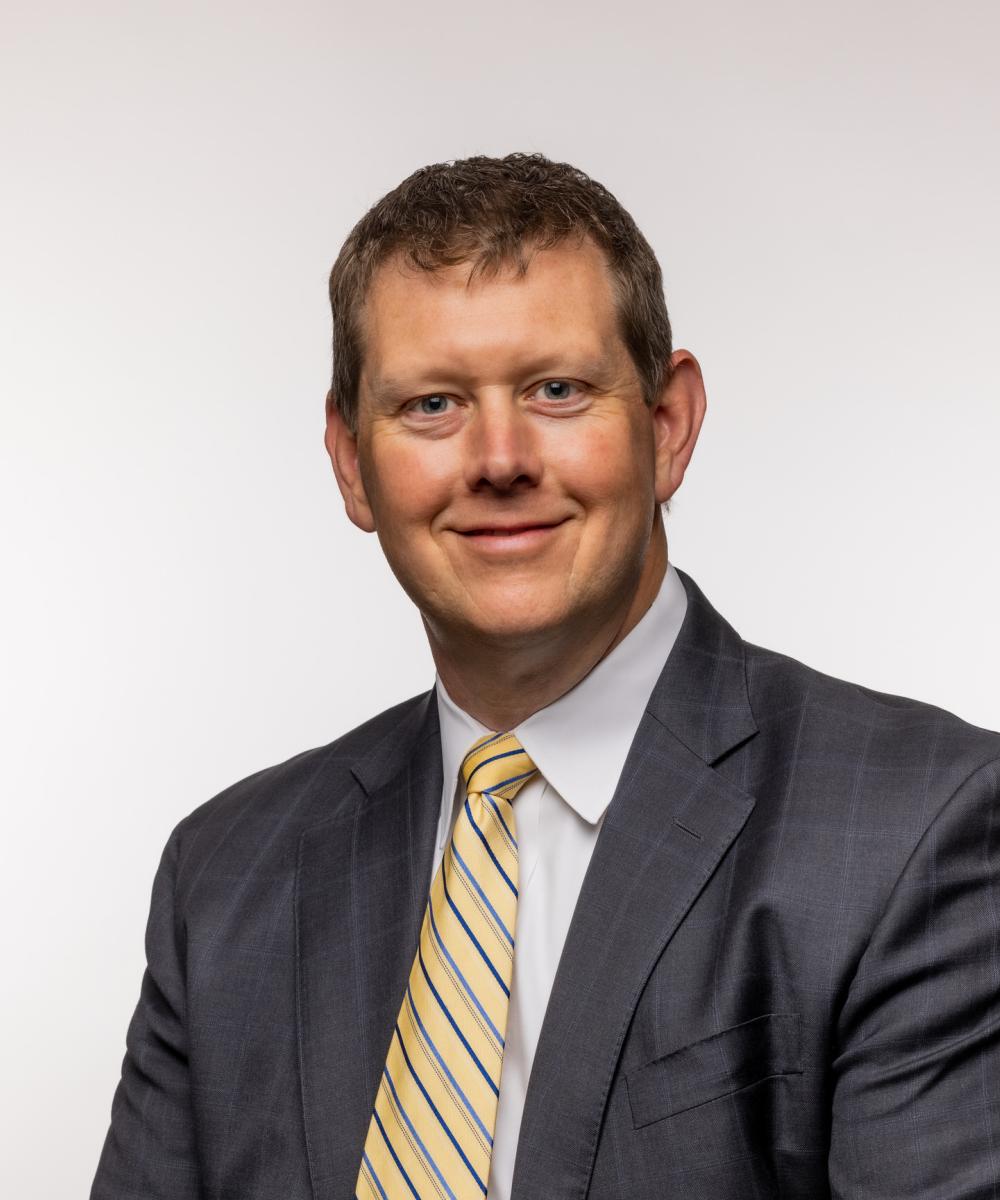 Michael J. Hayes Jr.

CPA, CFP®, RICP®, CDFA
Senior Partner
540-604-5690
I am a Senior Partner at Community Financial Group and have over 20 years of experience in the financial services industry. I focus on managing client relationships and providing advice to help our clients reach their financial goals. My areas of concentration include financial planning, retirement planning and wealth management.
I obtained the designation of CERTIFIED FINANCIAL PLANNER™ professional to better serve the needs of my clients. The CFP® comes with extensive training in financial planning, estate planning, insurance, investments, employee benefits, retirement planning and the CFP® Board's Code of Ethics and Standards of Conduct.
I received the Retirement Income Certified Professional (RICP) designation from the American College. The RICP educational curricula is the most complete and comprehensive program available to professional financial advisors looking to help their clients create a sustainable retirement income, from retirement portfolio techniques and mitigation of plan risks to the proper use of annuities, employer-sponsored benefits, and determining the best Social Security income claiming ages.
I am also a Retirement Planning Specialist, a title awarded by Equitable Advisors, based on my certificate in Retirement Planning from The Wharton School, University of Pennsylvania. This title is awarded to Financial Professionals with Equitable Advisors who have completed the Wharton program and the required annual continuing education, including an advanced curriculum focused on asset allocation and wealth management strategies, at The Faculty Club, Harvard University.
I am a member of the Elite Advisor Group, which is an internal recognition program of Equitable Advisors, and represents the top tier of the company's 5,000+ Financial Professionals.
Before becoming a Financial Professional, I worked for four years at Eastern Virginia Bankshares (EVB) as a Vice President & Corporate Controller. While at EVB, I earned my Certified Public Accountant designation and certification in Bank Management from the University of Virginia. Before joining EVB, I spent three years with Union Bankshares Corporation as a Senior Accountant.
After many years in the banking industry, I decided my time was better focused on helping individuals and families with their financial needs and goals, instead of corporations. Having meaningful relationships and lifelong positive impacts on others is what drives me to do what I do, every day.
Around the office, I've been given the nickname "Office Dad". I'm told that I'm considerate and compassionate towards others and that I'm the one that keeps everyone in check. When it comes to my day-to-day work, the bottom line is that I love helping others. It feels good to do good. I'm grateful for the opportunity to take care of my clients and help them become financially independent in retirement.
I now live in Richmond County with my wife, Lisa. When I am not working or spending time with my family, I love being in the outdoors. I thoroughly enjoy hunting and fishing. I am a Hunter Education Instructor for the state of VA and a licensed boat captain. I'm also a founding member of the King George/Dahlgren Chapter of Rotary International, which is a community service organization. I'm also passionate about cooking and nearly went to culinary school to become a chef. I may not be a trained pastry chef, but my cookies are the stuff of legend!